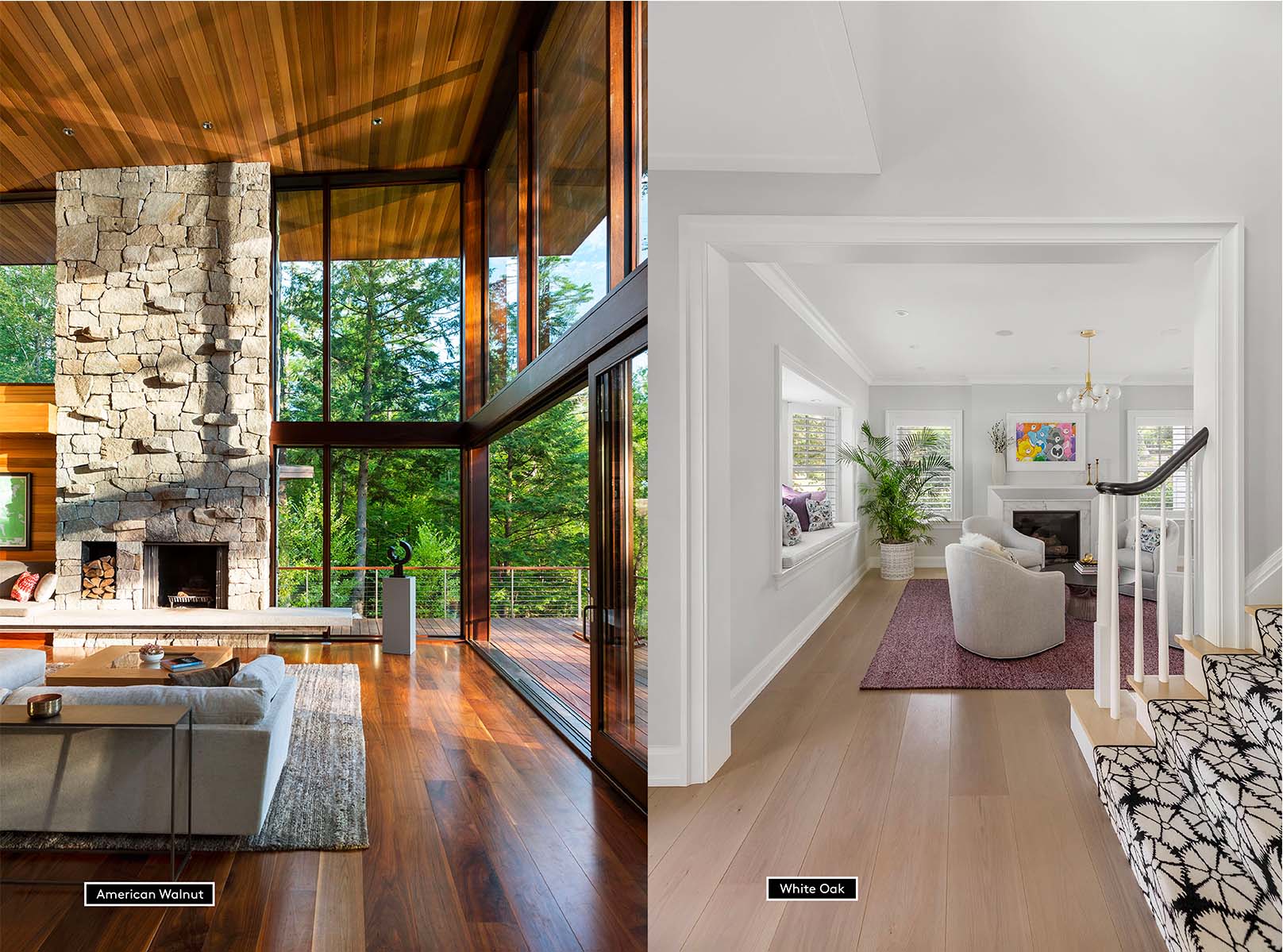 When deciding on engineered wood flooring, the choice for many homeowners comes down to Walnut vs. Oak and comparing these two very different flooring choices can be difficult. Floors made with Oak planks are among the most popular options, and for good reason. Oak offers an ideal balance between beauty, versatility, durability, and cost. On the other hand, the sumptuous, chocolate hues of a Walnut floor offer a stunning, higher-end option with an undeniable "wow" factor.
As you are comparing Walnut engineered wood flooring vs. Oak engineered wood flooring, we're happy to offer a few thoughts. As insiders in the engineered hardwood flooring industry, we've spent a great deal of time with Walnut and Oak floors and are highly familiar with the advantages of each.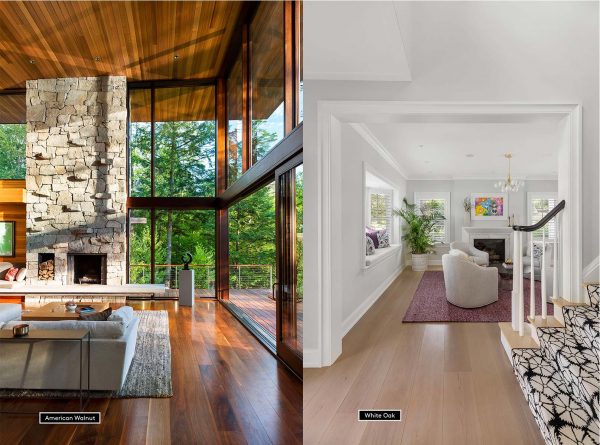 Oak: A Beautiful and Versatile Hardwood
Oak is among the most common hardwoods in the industry, producing floors of exceptional beauty and durability. White Oak is slightly darker than Red Oak, with nutty brown hues and grain patterns that range from simple and sleek to intricate swirls. Red Oak offers deep salmon tones in the heartwood and wider, prominent grain patterns. Both types of Oak can be finished in a variety of styles to accommodate the needs of your interior design.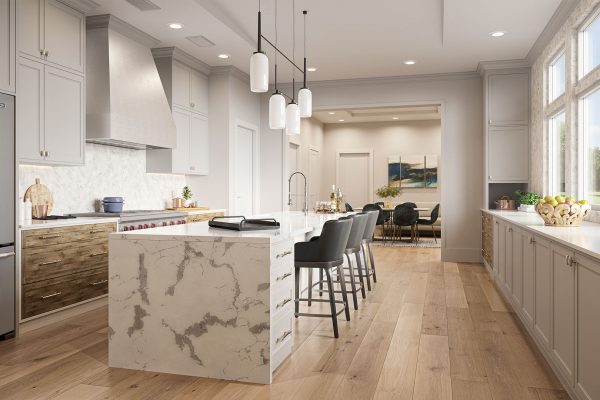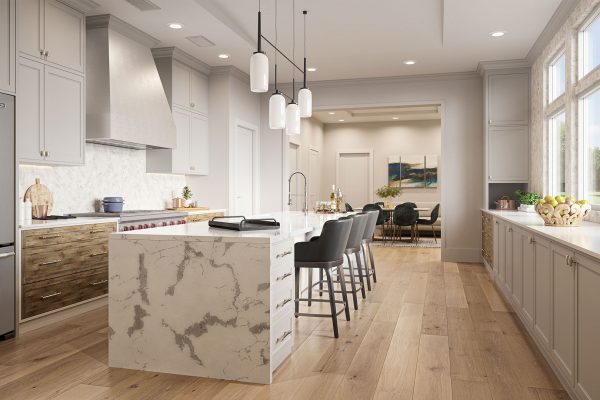 Walnut: A Classic and Sumptuous Hardwood
There is no other wood quite like Walnut. Featuring dark mocha hues in the heartwood and lighter colors in the sapwood, Walnut also offers surprising auburn undertones and complex grain patterns that produce a spectacular floor with or without stain. Walnut is one of the most attractive yet resilient woods available and is suitable for any design from rustic kitchens to formal dining rooms to high-rise lofts.

Is Walnut Harder than Oak?
The hardness of engineered wood floors is recorded on the Janka hardness scale, which measures the amount of force required to embed a small steel ball bearing halfway into a plank of wood. Engineered Oak flooring is one of the harder woods. And American or Black Walnut is among the softest hardwoods with a Janka rating of 1010. Harder woods like European and Russian Oak will be more resistant to dents, dings, and scratches while softer woods like Walnut will tend to show wear more easily. Although Walnut is a softer wood, many clients will choose it for its incredibly rich color and cover the higher traffic areas with area rugs to better protect against foot traffic.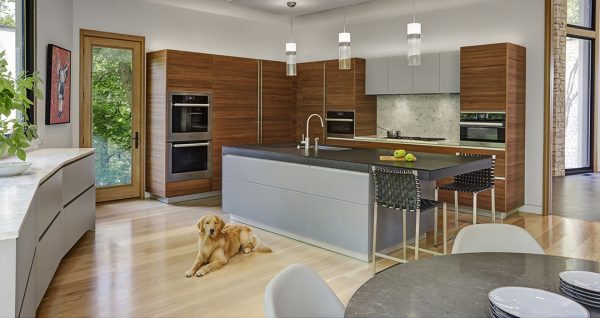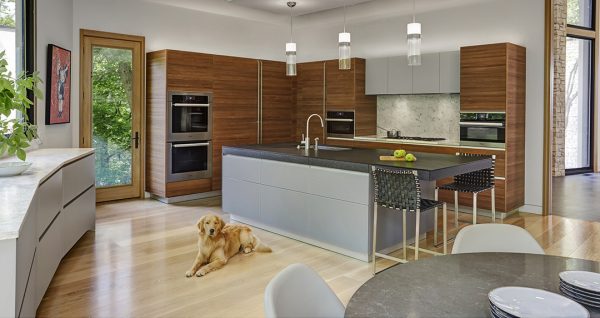 Comparing Walnut vs. Oak: Which is More Stable?
Walnut, Oak floors are all highly stable woods. Walnut and Oak are quite resistant to water . The dense fibers in Oak wood have made it a favorite for boatbuilders and makers of wine barrels. While Walnut is softer than Oak, its softness offers excellent shock resistance and dimensional stability.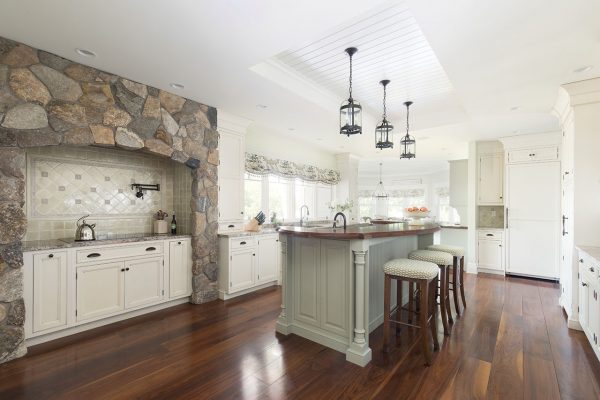 Choosing Engineered Walnut vs. Oak Flooring
Both Walnut and Oak can be used to make highly stable engineered floorboards. Engineered flooring uses boards made of multiple layers of material that are glued together to form a core that will swell or contract less in the presence of higher levels of moisture and humidity. The top layer, or "wear" layer, of an engineered floorboard, is a veneer of hardwood, making an engineered board look and feel just like solid wood. For this reason, there is virtually no difference in the performance of Walnut vs. Oak engineered floorboards. With engineered floors, you can easily get an Oak or Walnut surface in locations like basements and other installations below grade, or over radiant heating systems or concrete slabs.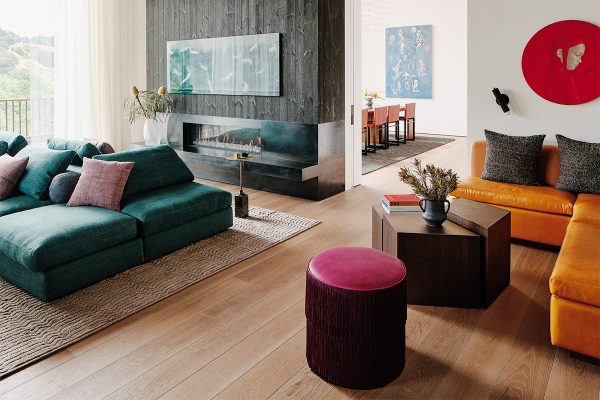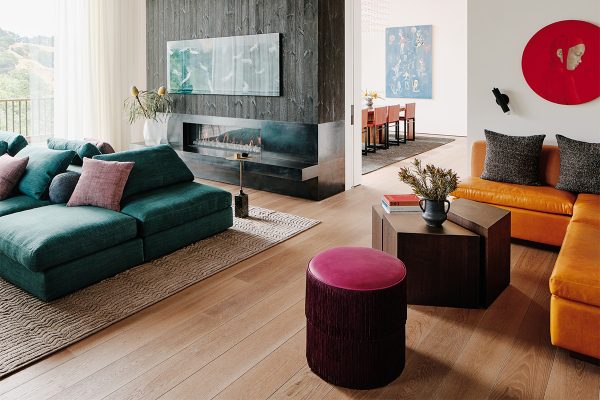 Comparing Walnut vs. Oak: Which Wood Stains Better?
Walnut and Oak accept stains easily, enabling these floors to be finished for a wide range of colors to complement any interior design scheme. However, because they are typically prized for their chocolate hues, it's rare to see Walnut floors stained to a different color.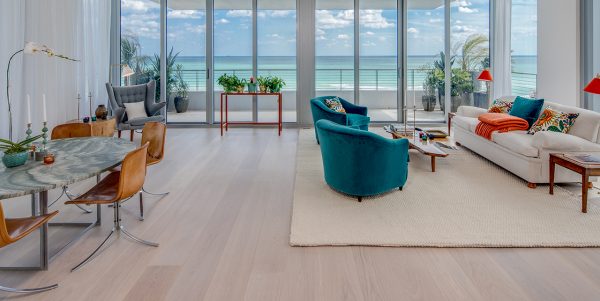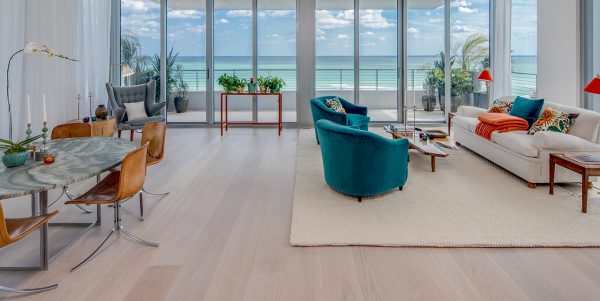 Keeping Walnut and Oak Floors Clean
When it comes to maintaining Walnut vs. Oak floors, you will likely have an easier time with Oak. Walnut floors tend to be finished with darker colors that show dust and dirt more easily. There's no real difference in cleaning methods for these surfaces – sweeping and vacuuming will pick up most dirt and dust, and light mopping can get rid of stubborn grime. But Walnut floors will likely need to be cleaned more often than Oak floors to keep the surface looking pristine. Additionally, Walnut floors will show wear more easily, making it a bit more difficult to keep them looking new.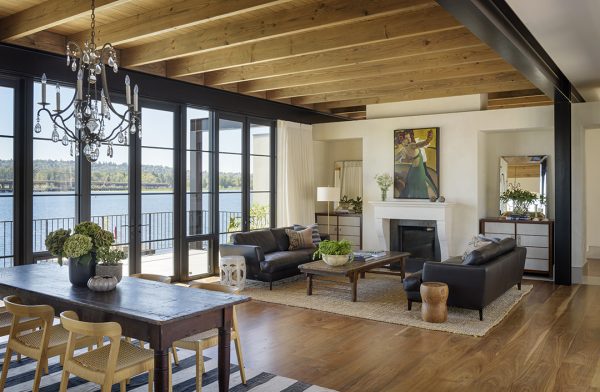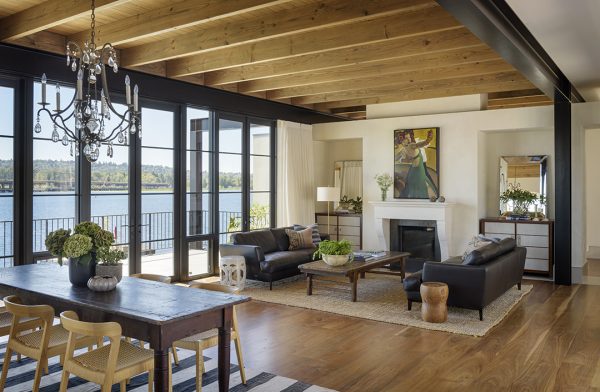 Comparing Walnut vs. Oak: Which Costs More?
Oak is one of the most affordable hardwoods and is readily available, making it generally less expensive than Walnut. Because Walnut is rare and more difficult to source, the cost of a Walnut floor will tend to be higher.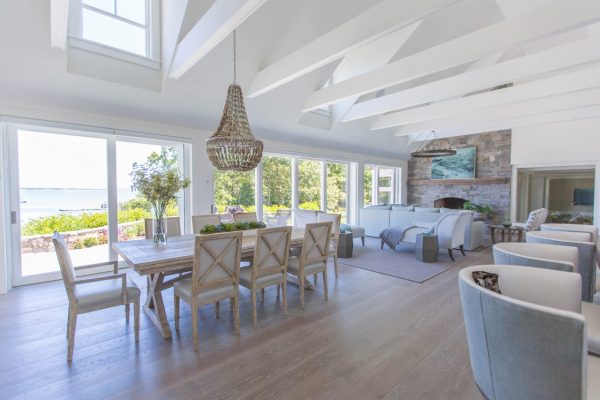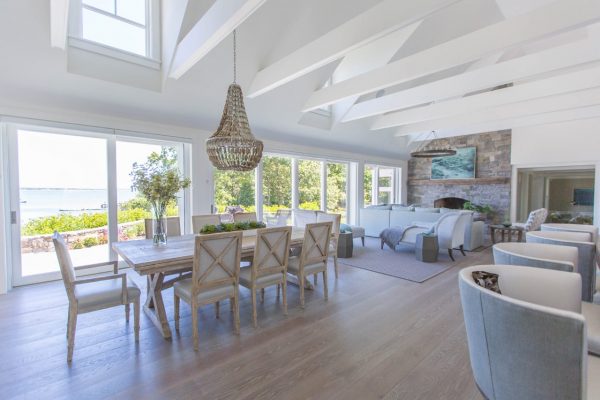 Choosing the right floor – with help from GOLINKWOOD
As you consider whether Walnut or Oak is the right wood for your engineered hardwood floor, the design consultants at GOLINKWOOD  can provide expert assistance. Our team can help you decide between Walnut vs. Oak, Teak vs. Merbau. We can show you the benefits of a hand-scraped engineered hardwood floor. Whether you're looking for living room flooring, yoga flooring or home office flooring, you'll find that GOLINKWOOD offers an incredible range of options for products that are among the finest on the market.